CarHifi
The Dynavin multifunction devices offer all the functions you want in a car radio: Navigation, large touch displays (up to 10″), rear view camera-ready, sound settings, hands-free, smartphone connectivity, etc.
In addition to the N7 Pro platform, Dynavin has been offering the new Flex platform since January.
Caravan & Commercial Vehicles

Dynavin has the largest displays on the market for the caravan/commercial vehicle sector. The multifunction units offer all modern car radio functions and come with special truck navigation software.
Dynavin is also a manufacturer of Dynavision brand rear view cameras.
The new Flex platform is here!
Dynavin presents the new Flex platform with a flexible range of functions.
Our colleague Mario explains all the functions and menus. This video has timecodes so you can jump directly to the function you are interested in.
The Flex models are available now for 299 euros.
You can purchase the following optional features at flex.dynavin.com:
The iLink function (CarPlay / Android Auto, 31-day free trial on delivery)
Licence for the pre-installed iGO Primo navigation package
DX-V-2S Pro for VW Passat B7
Discover in this video the DX-V-2S Pro navigation device for VW Passat B7! Smartphone connection, read media, search in phone book, display parking sensors and dynamic parking lines.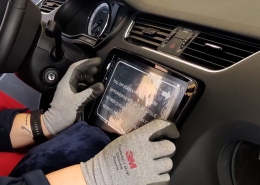 Skoda Octavia III installation instructions
https://www.dynavin.de/wp-content/uploads/1622100023-WP_Skoda_Octavia_III-Dynavin_tn.jpg
1080
1920
DYNMKT
https://www.dynavin.de/wp-content/uploads/2018/12/dynavin-logo-300x138.png
DYNMKT
2021-07-22 08:53:54
2021-07-22 08:53:56
Skoda Octavia III installation instructions